bubbles2004
Novice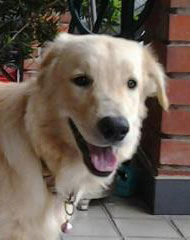 Aug 17, 2004, 2:33 AM

Post #1 of 1 (771 views)
Shortcut

looking for furkids friends around Pandan Indah area
Can't Post

---
I walked my Labrador (~1.5 years old) everyday about 15-30 minutes in the evening. And on Sat & Sun morning will be longer walk (~ 1 - 1.5 hour) around Pandan Indah area. Sometimes my son (5 years old) would follow me and I find it great !!!

The only thing missing is if I can also find some furkids friends for my Lab, then would be PERFECT !!! Probably those staying around Pandan Indah area, we can meet up once a week (Sat /Sun) at some Padang and let them miggle around.

I tried unleashed my Lab for him to run in the Padang, but after a while goes wonder off and never turn back even I shouted till out of voice, luckily he got a scare from someone and starts running back to me, if not then would start visiting each and every shops !!!

I would never do that again, until he really listen to me.

I noticed that my Lab will get excited whenever he met some dogs and try giving a chase. I think he is very friendly type.

Let's start something within our area first. Too far for me to go Tmn Desa.

You can always email me at kpsew@yahoo.com or use yahoo messenger.