PyRoMaNiAc
Canine Addict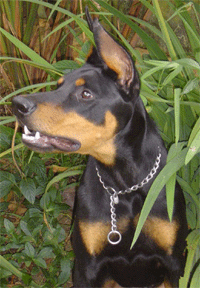 Feb 15, 2002, 7:38 AM

Post #2 of 2 (1724 views)
Shortcut

Re: [Derrickok] Instead of Pyro you should be known as Chilli Padi [In reply to]
Can't Post

---
Tsk tsk... Tried do do something, eh? lol.

Caught red-handed! hehe. But my site isn't fool-proof..it's still possible to do what you intended to do. Figure it out...



Thanks for viewing my site so many times, hehe. I still have a lot to add to it, so you'll probably be encouraged to visit it again quite often...



-= Tisha =-