gillian923
K9 Kaki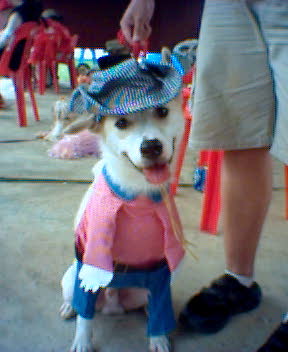 May 28, 2004, 7:07 PM

Post #21 of 42 (6362 views)
Shortcut

Re: [mk_sara84] Can an owner of a mixed breed/mongrel register with the MKA? [In reply to]
Can't Post

---
hey sara,

I didnt receive ur email regarding on the admission on posting vet info thru net..so can u email me to this email add

gillian923@doramail.com

Beside, i will happy to c ur initiative to organise a mix breed assosiation....i'm fully support. For me, watever breed of doggies also a nice doggie and we cant "dog discrimination". Then, we should ask ourself whether we agree on those ppl who r mix r excellent then pure...? in term of pretty, quality and smart....they normally better then those pure human...so in my mind i will think that mix breed absord their advantages or best thing of their parent. So, it is actually better then other rite???