robros
K9 Maniac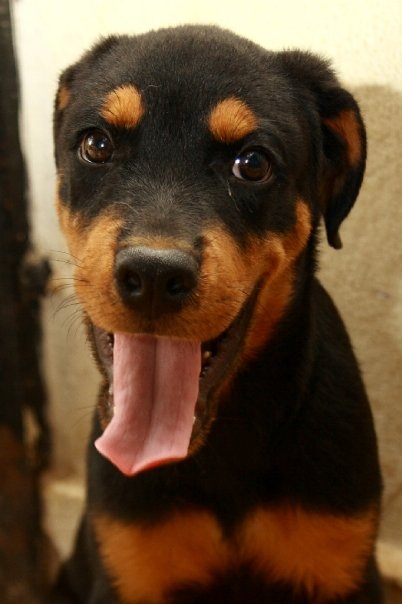 Dec 5, 2003, 12:28 AM

Post #76 of 96 (3423 views)
Shortcut

Re: [shlee] Everybody Please Help! I lost my lovely dog in Bandar Puchong Jaya! [In reply to]
Can't Post

---
I think PG must be a hotbed for all these dognapping. This was when I was still living there...dunno about nowadays. Besides my Maxi the pomeranian, I also had Maxi's mum, Nicki stolen from me. Also, another spitz, Whitey. All different times.



The strange thing was I bumped into all my 3 missing dogs after being stolen for months. With Nicki & Whitey, it was one year later, although they were so happy and were all over me, I could see that they had caring owners who obviously had more time for them.

I was going overseas then and thought with Maxi and Baron, my mum had enough on her hand....so I let it be. I was sad but glad they have found good homes.

I bump into my other 2 stolen dogs in parks. The men that stole my Maxi are Chinese. So malu to the chinese!! Now, I have 2 Rottweilers. I kept them indoors when they were pups...but now, they weigh 45 & 50kg each...I think they are quite safe outdoors.

In fact, I was almost kidnapped once by 2 Indonesians while jogging near the playground. Luckily, my Rottweiler which was playing a distance away, heard my screams and ran towards the creeps trying to drag me into a car. People are so useless. They just stood around not helping. My Rottweiler was so ferocious, for a moment...I was also afraid. He looked as if he wants to bunuh orang!!

Anyway, I was safe and the men zoomed off in their car. From that day onwards, my Robby boy is my ultimate protector. Whenever I go jogging, he goes with me!!