bunnyears
Novice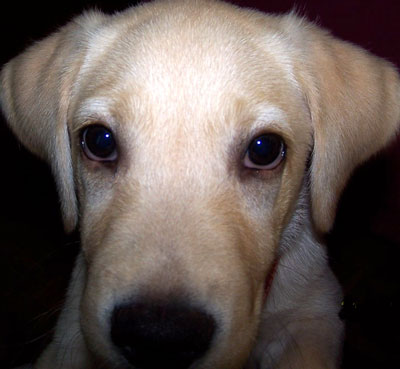 Mar 21, 2005, 7:10 AM


Views: 57875

Re: [gladyslcp] highland vacation for pets

---
After reading this long and tireless thread, I have discovered a few consistent trends in dog ownership issues in Malaysia. And I also have some comments to them.

1) Myth: Malaysia is a Muslim country and therefore dog owners are discriminated against.

B*llocks. I'm currently relocated to Shanghai. You'd think in China, land of dog lovers (both beside & inside a human), it will be easy to raise dogs here. It is not. In fact, the only more difficult place will be in Siberia, where probably not much lives.

Due to irresponsible ownership, the city has passed a law banning all dogs from public areas. This ban includes the road, which means it is impossible to let your dog out of your house legally. And to further deter dog owners, license within the city circle is RMB2k per year (RM1K) and outside the city RMB1k. Compare this with the puny RM10 we pay back home.

So, does the country REALLY want to discriminate? If they do, they'd simply pass a law to ban dogs altogther.

2) Myth: Muslims treat our dogs like lepers.

Rubbish. I have multiple eye-witnesses who will say otherwise.

I have a large breed dog and I have to frequently find new sensory experiences for him to aid in his socialisation. And I stupidly thought it was safe to take him to Pet Safari at Ikano Power Centre. I took him there on two seperate occasions, the second time to prove my first experience wrong but I was deeply dissapointed.

From the moment I exit the lift till the time I return to the car park, all I get are screams, jeers and taunts from men, women, children and the elderly. I own a labrador, not a rottie mind you. And might I also add that only the CHINESE were the only people doing this to us. The were terrified of my labrador but at the same time chose to stand close by and poke and jeer at us. In fact, Muslim shopper quietly and politely scooted away, which is the RIGHT thing to do if you are afraid. The situation was no different in Pet Safari. By then, I had learnt that I had to scream at people so they will understand that they should get out of the way if they fear my dog.

And to further dirty the 'foreign country so nice to dogs' image, I will let you know that by owning a dog in China, you face harrassment from your neighbours daily. People will often complain your dog has bitten them and you will need to pay their medical bills or face prosecution when they report it. You will never win, even if they have no proof.

And really at the end of this all, it all boils down to the fact many Malaysian dog owners are not showing enough responsible onwership to convince anyone to be nice to us. We have to start with 'scooping the poop' and leashing dogs in public areas. I've had comments from people about poo scooping, they say things like "Oh you think we're in France issit?". You have a kid, you scoop his poop, you have a dog, you do the same.

Lastly, we have to stop being childish and putting the blame on the country's official religion. It's time to stop pointing the finger at the word Muslim. We are responsible for the make or break of dog friendly environments and attitudes.

Pardon the rant.