WendyS
Enthusiast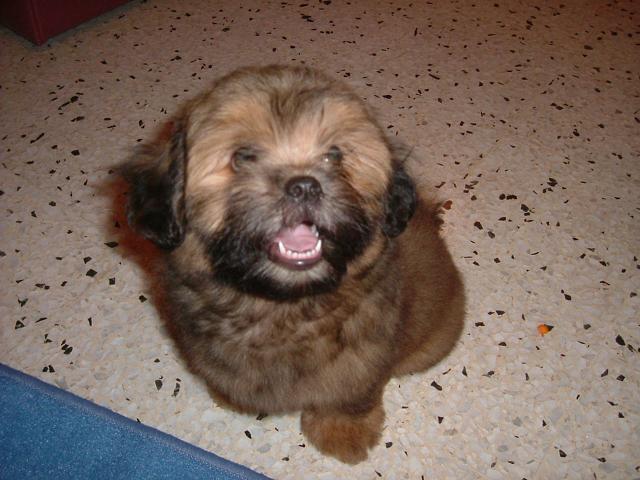 Aug 16, 2005, 5:29 PM


Views: 1245

Re: [soze] [nicky_spykeaz] mixed breed n mongrel

---

I tried the hard way on Sweet Pea yesterday, I think it worked. Yesterday when I reached home, she wanted to come out again, I straight away took the newspaper roll to beat her butt, this repeated twice, then she didn't climb up again

Although her eyes still followed me whenever I moved, at least she waited for me quietly until I finished my dinner & settled down.

Ooo, don't worry I normally let her out after my dinner, then she can run the whole house until I go to bed, I train her daily also. Training her is quite easy because she likes food a lot, she knows come, sit, down, around, up, stand, roll over, fetch, drop & eliminate on command, she is still practising all these to be perfect. She is willing to do a series of actions before she gets her treat, so it's kind of fun!

Yesterday me & my children played bubbles & lantern at the garden, so she got the chance to play as well, together with Daisy. Daisy is a little bit rough on her, but she can escape very well, she either ran back to the house or hid under Daisy's cage where Daisy couldn't reach her...

She had so much exercise yesterday, she didn't make a noise when I put back to her playpen (first time she is like that)...this morning she waited for me quietly in the playpen also, I'm so surprised that she is so good girl today!



You are the 2nd person told me Nyla bones are good, I thought it's too hard in the beginning....well, I'll buy that after she finished the current ones. Thanks ya.....




(This post was edited by WendyS on Aug 16, 2005, 5:31 PM)