Booker
Dog Kichi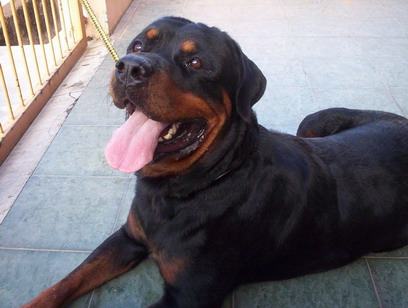 Nov 13, 2003, 5:21 PM

Post #54 of 117 (3253 views)
Shortcut

Re: [rottzilla] Rottweiler - Cliff v.d. konigskanzel [In reply to]
Can't Post

---
A world renowed Rottweiler judge Mr Josef Hedl had a famous remark , he said....Always find something good about your dog,all dogs have problems,some a little more than others,but there are always something good to find in a dogs !! And you must always live with the good feeling about your dog.


Rottzilla, this is really a wonderful courage early in the morning. Thank you so much. U make me alive...





Don't be so dejected about your first Rott !! As long as the pup has good temperament,then will be good enough !!


In fact,I try my best to teach and protect my rottie becos she is my family and I really agree with you that the temperament is really a big issue but I believe I would be able to teach my rottie to be a CGC(Canine Good Citizen)!

By the way Rottzilla,did u receive my email?