HLYap
Dog Kichi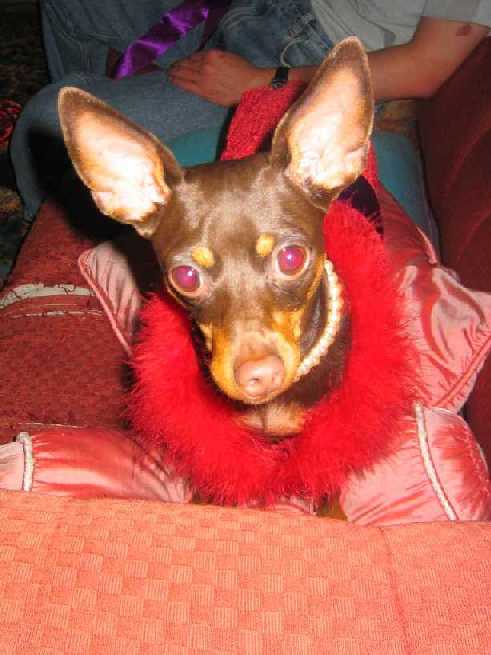 Sep 29, 2003, 9:09 PM

Post #9 of 34 (3815 views)
Shortcut

Re: [kohzila] Transportation of Dogs in Cars [In reply to]
Can't Post

---
Hi All,

Glad u guys found the info useful.



In reply to whether dogs are permitted in restaurants and shopping complexes, off the top of my head, I'd say that you'd have limited to no legal rights there - coz they are considered private property, mah (i.e. the building and the land it's sitting on belongs to a particular registered owner). Therefore, it'd be up to the landowner to set his/her/its specific rules for visitors/licencees to enter into and use/occupy the premises. I must confess here that I haven't looked into any statutes to verify the aforesaid position.. Don't have time to do more research lah!!

But I do verily believe that the aforesaid should be correct.

Actually, if I may qualify my first message, the dogs loose in park bit, strictly speaking, isn't quite accurate either, since the park is likely designated as owned by some statutory or other governmental body. The rules for use of the park may thus well apply to any users of the same.

But, you will note, quite a few places (restaurants and shopping complexes) do not have the 'no dogs' allowed sign, since not many Malaysians are in the habit of taking their dogs out to 'kai-kai'. In such an event, I suggest that you try your luck!! But if asked to remove your pooch from the premises, then its advisable that you do so graciously, lah.. I would suggest here that if you r planning a trip out to those places that your dogs be carried around in dog bags, in order to lessen the likelihood of anyone objecting - that way the pooches won't be walking around on the ground, thereby eliminating the odds of it fouling any area or someone disturbing/harrassing it. Of course, the smaller the pooch is, the less the chance of any objections being raised. Cute, mah, n less people r afraid of small dogs!!



As for restaurants, I find that most Chinese restaurants do not object to my Sascha (MinPin - small enough!). She's always in her carry bag, n then sits in the bag, on a chair at the table. Thing is, she's really quiet and well behaved - no peeing, pooping or climbing on the table or barking. Her current record, for sitting quietly, is about 5 hours.

So, I generally get away with her being there. Of course, it also helps if you know the owners of the restaurants and/or check with them beforehand - that's the polite thing to do, methinks. But I can tell you for a fact that the American Chilli's branch in MidValley, Jiak Guan restaurant on Tengkat Tong Shin, and Frangipani's on Changkat Bukit Bintang, do not welcome dogs.

Yes, yes, I tried taking Sascha there!

Anyhow, hope this answers your collective questions. G'luck!!

Regards,
YHL