cshellz
Ultra ALPHA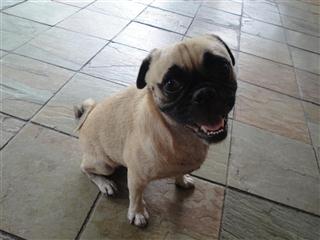 Sep 8, 2003, 8:13 AM

Post #121 of 341 (15245 views)
Shortcut

hi airdrigh,



sorry to hear about your dog and glad you found this thread. Hopefully some of the remedies posted up can help your doggie

Have you been to another vet to get a second opinion? About the swelling of lymphnodes and paws....my puppy didn't suffer from that. What he got was a swollen dewclaw and eye.

You can try all the natural remedies posted up by ginl. I'm personally using the lemon solution to bathe my puppy now and he's showing very promising improvement. The diet tips posted by surchinmy is definitely very helpful too. Since these are all natural stuff, I see no harm in you trying them out.

Also, is your dog scratching the affected areas? If he is, I'd suggest you put him on the e-collar the next trip to your vet. If they scratch it might aggravate the problem. My pup was wearing the collar for more than a month. But it prevented him from scratching and I think that helped greatly in his recovery.

How bad is your doggie's condition now? While many don't suggest the dips....I must admit that the first dip that my puppy went for (although he was sedated and drowsy for a few days) did bring down the swelling of his eyes. He's had a total of 3 dips so far and today when he went for his check up, the doc said he can do without it already. My personal suggestion is...if your dog's condition has reached a stage when it needs immediate and quick cure, do the dips. It might be very painful to see your dog in that sedated state but at least it's going to kill the mites. However if your dog is barely showing any serious symptoms yet, please do try out the lemon solution. You can wash him with that in the affected areas daily. It will work but it might take time.

If you don't mind me saying, regardless of how troublesome it is to take your dog to and fro the vet, it's better you do that now than to let the problem grow worse. If the problem has been around for that long chances are slim that his immune system will fight it off by itself. Best is to get him treated early. Mange is a very troublesome problem and recovery time is pretty long (I myself have been in and out of the vet for more than 2 months, every weekend without fail)....but what to do, we all only want the best for our furkids so we'll have to do everything we can to cure the problem.

Hang in there....Sparkle and I wishes Baron a speedy recovery!