Elly
ALPHA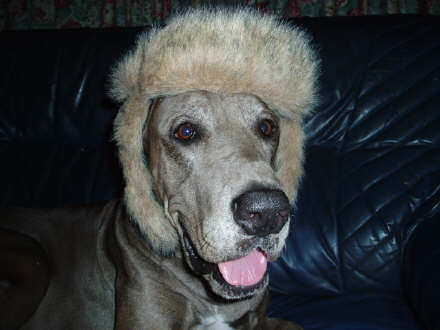 Jul 22, 2003, 8:25 AM

Post #162 of 614 (2782 views)
Shortcut

Yeah....

He'll sure update us

. Do u guys think is a good idea for dog owners to have some marathon games too?



I'm good in organising that. Did it lots of time for church picnics. It's gonna be fun I tell u!



We divide all the members into 4 groups. And we'll have 4 leaders, namely :

1. Mr Khoo, 2. Mr Arthur, 3. Mr Moo and 4. Mr Derrick...??



And judges for each team maybe 1. Boon, 2. Kangser, 3. Jennifer and 4. Ming Yang...??



or anybody...



Then, we can have few session of marathon games like:

1. put a straw in ur mouth (*cant use hand) to pass "gelang getah" ...

2. eat watermelon and "tiup whistle" right after makan...

3. drink 1 can of coke with longgggg straw...

4. eat 3 hard boiled eggs...

5. passing of water ballons...

6. find candy in a bowl of flour...

etc, etc,etc...

Which team who finishes all the tasks in the shortest time will win the race.



Well, just an idea as I dont know whether all the members will have any extra energy for all this or not.



It's just a 45-60 mins game. I think is a good way to keep all the members together to do something

.

Dont you guys think so? JUST AN IDEA! * dont shoot me with M16...




I need opinions......





Elly