hclai
Novice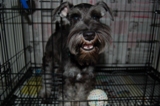 Jul 4, 2002, 11:30 AM

Post #21 of 47 (145303 views)
Shortcut

Re: [Derrickok] Dog etiquette in Malaysia [In reply to]
Can't Post

---
GOOD!!!!, u two go ahead and fight, let the outsider look at it and laugh, that this is a truly "MALAYSIAN CULTURE". Uncle derric, do u know all the register user in this forum?????? i bet u dunno all of them, some ppl just like to read the forum and then post the topic whenever they feel like it, they are not the frequent to summit or write in the forum, doesn't mean that they are not active in this forum...

If Hwong hav no courage he would not voice out his opinion against u since u r some sort like the master in this puppy.com.my forum(maybe like ur title as aconsultant). No doubt, u r very good with ur knowledge in dogs and u hav make malaysian proud cause ur dalmatian(local breed one) can get champion and beat the others oversea competitor. Again, where is ur profesionallism as a consultant in this forum.

If u can complaint about a trainer giving bad comments(which u think is a bad comment) to a dog in one of the training session, & said that they are proffesional and should hav good attitude and proffesionallism. In this case, where is urs. U dun seem to be able to accept other ppl critics...& u always think that u r right. come on, uncle derric...u r old enough to understand what is respect to the other. U dun need me to tell u all this thing.

If u can ask Hwong( i dunno him at all), to go back to Isle of Elba, then i will ask u to balik Tongsan. Keep ur old style away and dun always think that u r right all the time. ( yes, u r good with ur dog knowledge) but , the way u present urself is too action and dictative.

If Hwong is from Yabadabadoo(stone age) , i think u r not even a human being yet, u r like a monkey, dunno how to respect ppl. No matter how good is ur dog knowledge, u gain no respect even ur dog can win multi champion n get multi trophy....so, what is ur trophy in life that u get. Do u get respect , a truly respect from ppl from the bottom of their heart that u r a wise man with knowledge and humble.

U r a chinese, u should know what is "Man zao shun, qian so yik" , maybe i can remind u again..it means action/lansi will only bring harmfulness, humble will bring good need.

u r talking about courage, i show u my courage here! I voice out my opinion. If u r talking about dog, i can't beat u right now, If u r talking about getting respect and give respect to ppl, i can beat u anytime.

If anyone feel that what i said is TRULY wrong, u r all welcome to give me a feedback, i will accept all the good/bad critics.

The problem with m'sian is, not they dun hav the courage to voice out. Is just that the culture of asian or chinese they dun feel like complainting or voice out n always think "why should i say so much, is non of my business" let other ppl talk and we see. This doesn't mean that they dun hav the enough knowledge that u hav. remember, u r not the only one out there who is good.

U always say that u hav better things to do, actually what kind of better things to do???. Let me guess, communicate with ur dalmatian, thinking of how to fight back when ppl critics u instead of accept or reply in good manner. If u really hav better things to do, u will not be so pa liar and engage in this type of forum fight. Take more time and communicate with different type of ppl, dun just talk to ur dalmatian.