steffy1811
K9 Kaki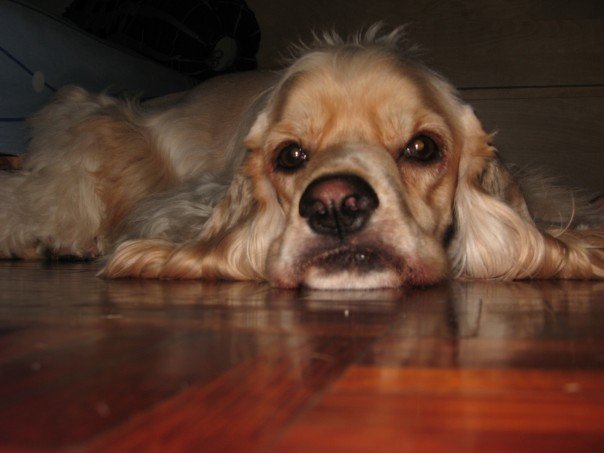 Jun 24, 2007, 7:03 PM

Post #8 of 34 (6476 views)
Shortcut

It's true that lactose intolerant happens in most dog but not all. My dogs can take milk, cheese and any form of diary product extremely well. They dont vomit or have diarrhea but poo poo very very smelly only. Just like humans lor, not all of us can take lactose mah, some of us are severely intolerant to lactose while many are not. Studies in humans have suggested that you can reverse the whole process. You can 'train' ur body to be lactose tolerant as lactose is broken down by an enzyme that is produced by the body in the presence of lactose. So if u have not been taking any form of lactose for the last 10 years or so, I can bet with u, u're lactose intolerant now. But if u start consuming diary product again bit by bit, with time, you'll will not have that bloating stomach again.

Well to be safe, go to the cake shop, custom order a cake lor. Get butter or sponge cake and tell them to cut the amount of sugar down lah. Tell them a little bit of sugar only. I personally prefer a fruit cake....either sponge based or pound cake. Fruits are sweet already mah, so u can literally tell them no sugar in the cake at all. We can eat, they also can eat. Hahahaha no wastage.



I used to soak my dog's kibbles in cold full cream milk. And he loves it! Hahahahah now that i don have a fridge, sometimes i get a small pack of milk for 7-11 and mix it in for them.

As of durians, i think give a bit can lah....my dog also makan durian before. Maybe u can get durian cake for them lor. But better be prepared of their poo and pee and their breath! hahahahaha

As of big meaty fresh bones, hmm i bet they'll love it but i wont give it to my dogs. They have this so called 'jual-mahal' syndrome...so i bet once they've tasted fresh bone, i'm in for deep shit because they'll start to starve themselves for days because they don wan to eat their normal kibbles. So better not try!










*Rascal's Philosophy "Will give the world up for a good nap"
Gizmo's Philosophy "Mine Mine Mine. All is MINE. Sharing is caring..? Whats that?"