SupaMolly
ALPHA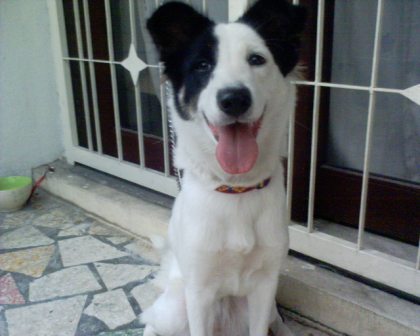 Feb 10, 2007, 6:48 PM

Post #22 of 44 (2035 views)
Shortcut

Re: [Amanda85] Do well in exam to get a HUSKY?! [In reply to]
Can't Post

---

amanda..

well, i would say is, they want varieties in all family members, and they are rather realistic ppl..

my dad is a violinist actually, tat y he advise me not to take up a degree in music or arts cus he doesnt wan me to end up like him young.. i mean being not exposed to outside world..

my mom pulak is a technician. tat y she advise me not to study engineering. my initial 'ambition' since form 1 is chemical engineer..

my brother studies financial accounting. so, my mom ask me to think again, cus in future she doesnt wan the house to have 2 accountants...

so, im left with no option. i wanna study in IMU, but the fees so damn high and i din hav the chance to b so lucky get IMU scholarship. i chose medic biotech lo as another option.

and after im in yr2, i heard that Monash U got biomed (if im given a chance to choose, i will take up biomed at Monash).. then see the course structure, walau.. wat i want ! then i discuss with my mom, she ask me not to think abt it and stay where i m now..

hahahaha ! just tell ur parents journalism is being to write for the money heheheh !




My beloved Molly looks like MooMooo

My beloved Snoopy makes 1 of the funniest beagle in the world

My beloved Lassie is the teh-est sheltie although he is a male !





Molly Gal : 16 June 2007 | Snoopy Zai : 4 Jan 2010 | Lassie Zai : 23 April 2010

| Husky Zai : 24 Jan 2010
------------------------------------------------------------------------------------------------------------------------------------------------------------


Photography Business Website coming up soon ^^