JoeSmith
K9 Maniac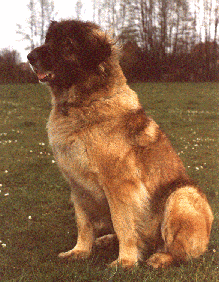 Jan 9, 2006, 9:38 PM

Post #2 of 42 (10531 views)
Shortcut

Re: [daniel.woo] german shepherd dog (GSD) [In reply to]
Can't Post

---
Wow, hope you will have the time and stamina to handle a GSD.

1) show dogs are emphasized on looks (parents probably won title in dog shows) whereas working dogs are probably from winners in working trials.

2) Unless you intent to show your dog or join the competition in working trials, it does not make any difference. However, the working line dogs are likely more active dogs.

3) Look at his dogs and you can see if happy, healthy & confident or somewhat skinny, sickly looking & timid. Check the pedigree documents to see how many litters the female dog had, at what age and in which interval.

4) Depends entirely on your desire to show, to compete in trials, your budget and not to forget to problems related to check on overseas breeders as stated above in point #3.

5) Depends on his lineage but locally around Rm 1800 and imported 3 times this amount.

6) Nope, I canít recommend anyone, but it does not mean that there are none.