kathleen.tay
Canine Addict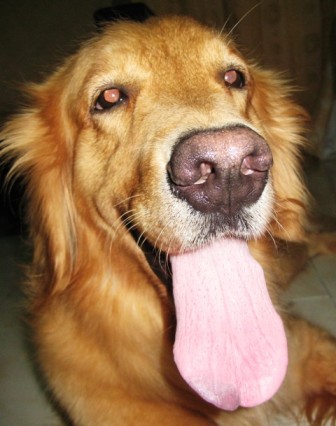 Sep 7, 2005, 5:01 AM

Post #144 of 181 (65526 views)
Shortcut

Re: [chrisong] Malaysia Responsible Dog Ownership Day, September 11, 2005 [In reply to]
Can't Post

---
Hi there,

Ha Ha...

mine is very manja and will not leave me alone if I am at home.. she basically will be right behind me all the time(just like an Angel protecting me) haha... there is occasion when I almost trip over her in the kitchen... when I am cooking she will be sleeping behind my leg... when I am in the bathroom, she will be sleeping outside the toilet door...hahah

Hardly barks, imagine my sister and I have to teach her to bark


.. ! Anyway, she will bark ooof..offf... that's it... haha

Well, hope to see u there too... how to identify you ? I will meet up with Ming Yang and maybe ritchie_dog ... Imagine when our ANgels are together just call once and both will come.. oh btw, there is another forumer who has a St. Bernard named Angel too...

I will try to call her, if she is coming...

Cheers,

Kath
A Dog Never Lies About Love