soze
Dog Kichi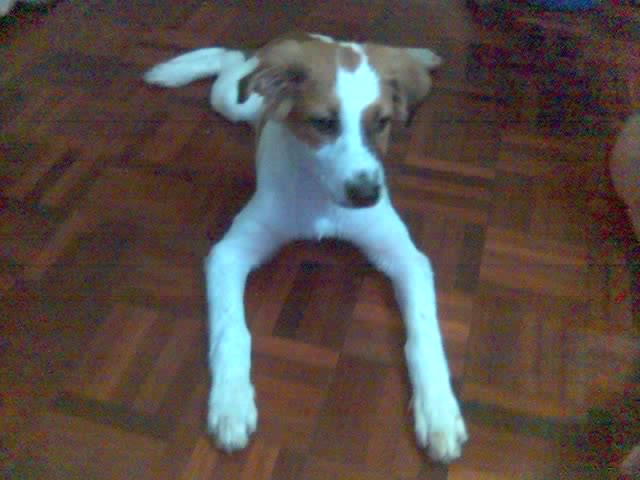 Sep 5, 2005, 7:22 AM

Post #60 of 64 (1000 views)
Shortcut

Re: [nicky_spykeaz] Re:[soze] mixed breed n mongrel [In reply to]
Can't Post

---
the pups all good and healthy, and the name 'Horny' seems to be VERY interesting.. lol..



Well its been a month now and finally i got a Canon IXUS 40 to take clear pictures for all of us to enjoy. The puppies are growing fast and most of them already starting to walk... after catching up for like half meter they tumble and fall... so cute and lovely... learning to bite too.. lol...



btw, nick is not going to adopt 'mou mou' already coz he told me his relatives are giving him one so i have to re-open adoption.

need help to get in their new master and home as my land lady wanted me to move by end of this month liow.. FORCING ME NOW.. so sad



also the puppies will be ready to be adopted to their respectives home already this coming 8th September for exactly 1 month lar.. So, Leong, hope we can arrange the time... i'll see you then..

here are some pics of them... take and look and feel captivated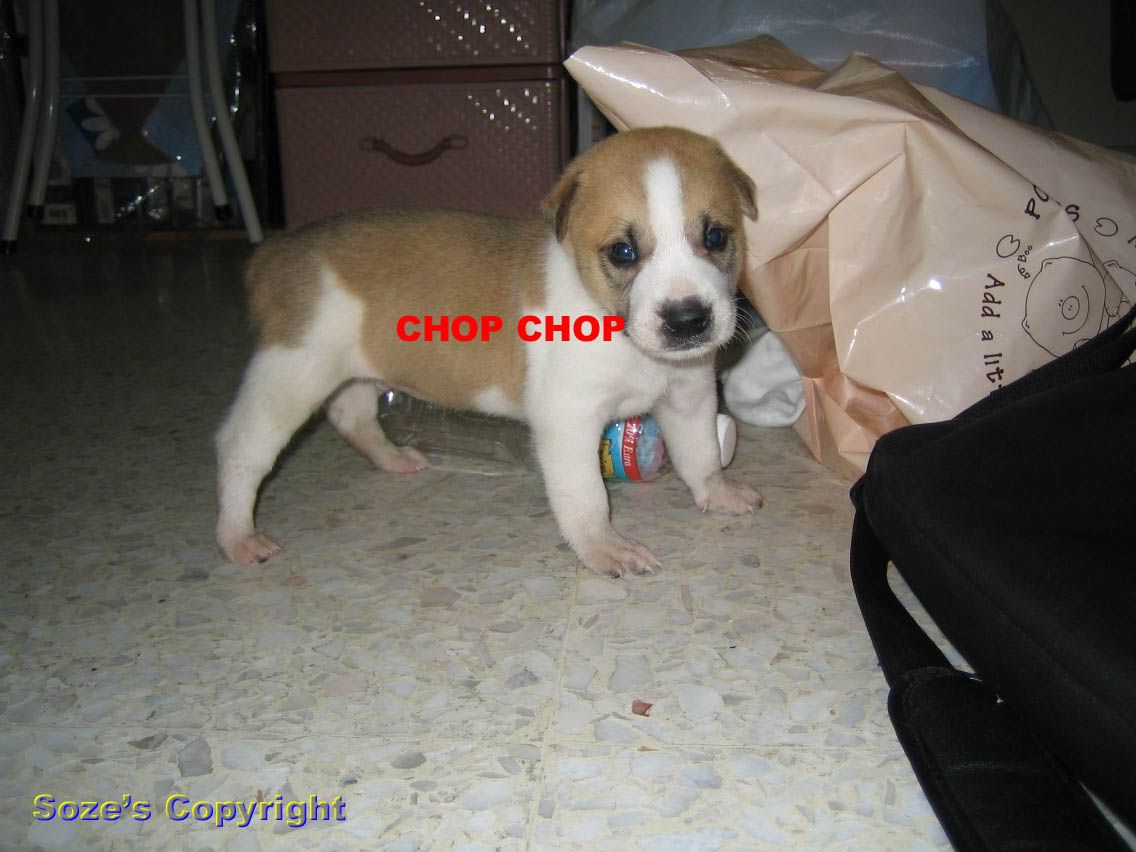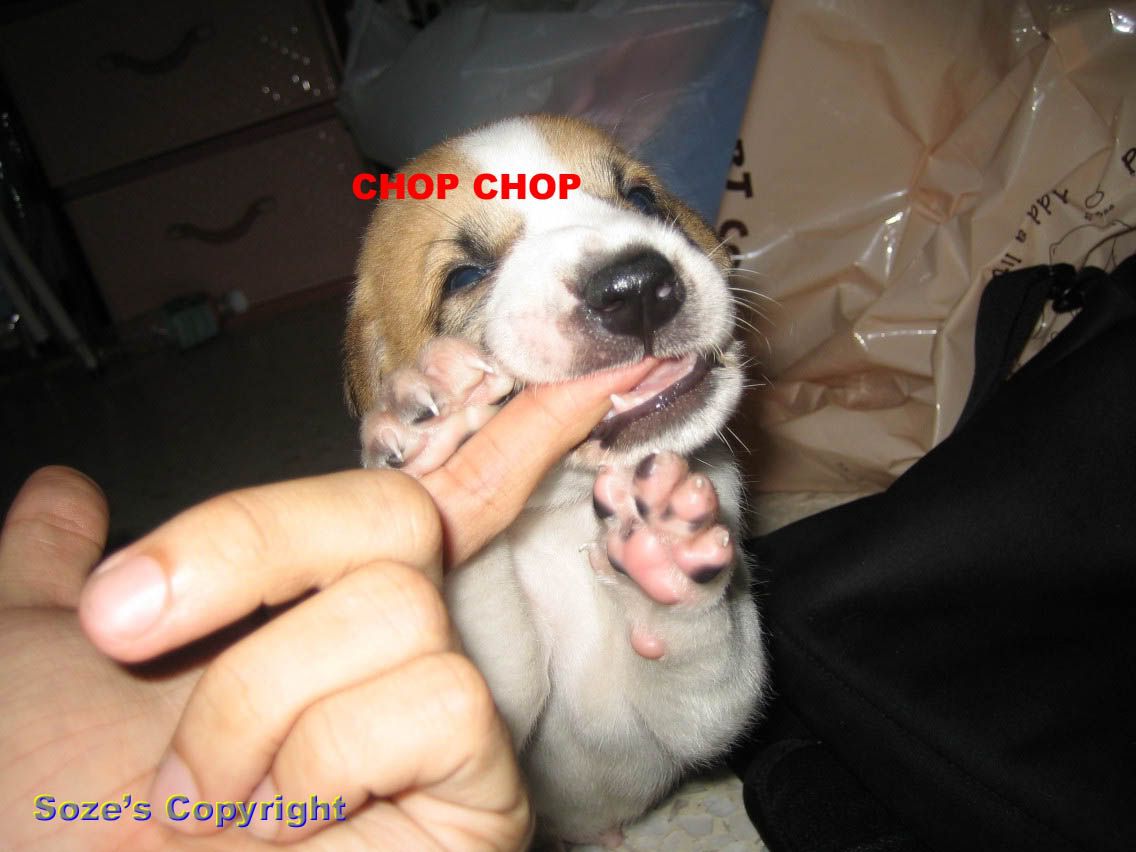 see see.. this is CHOP CHOP.. .showing off his WALK and teeth biting me..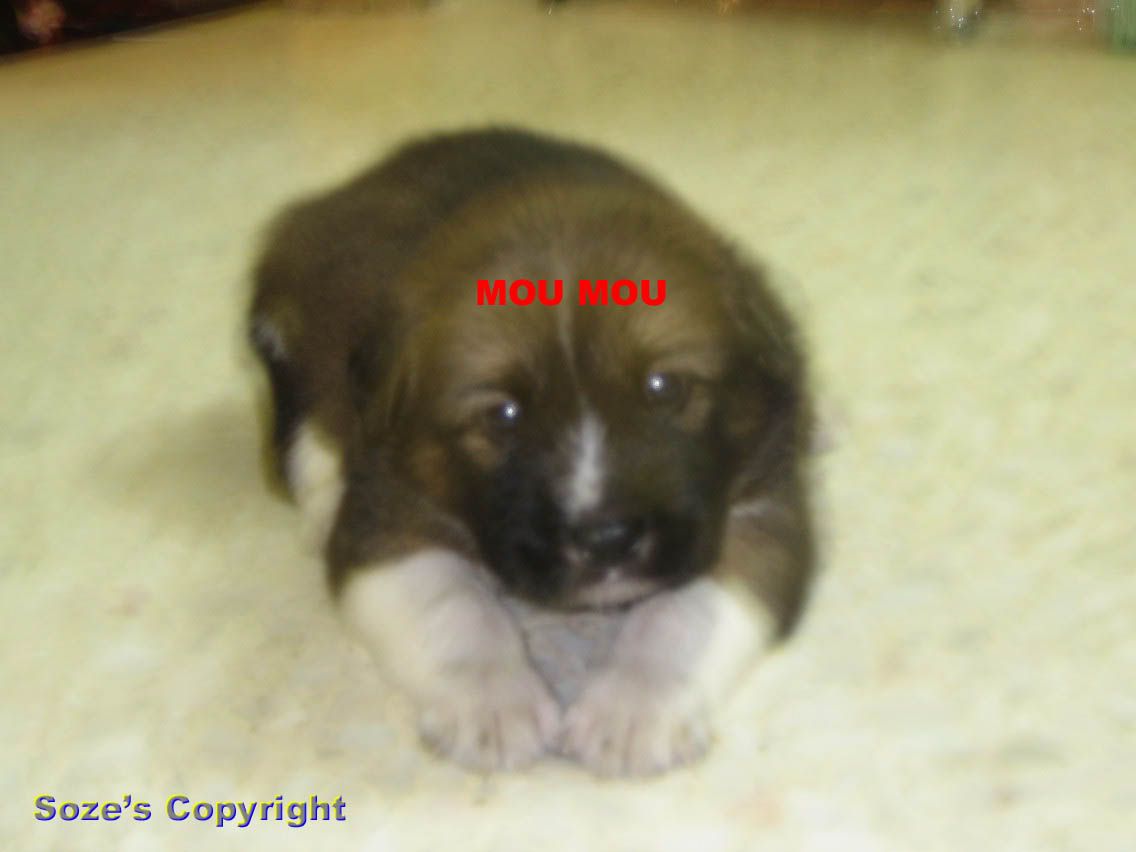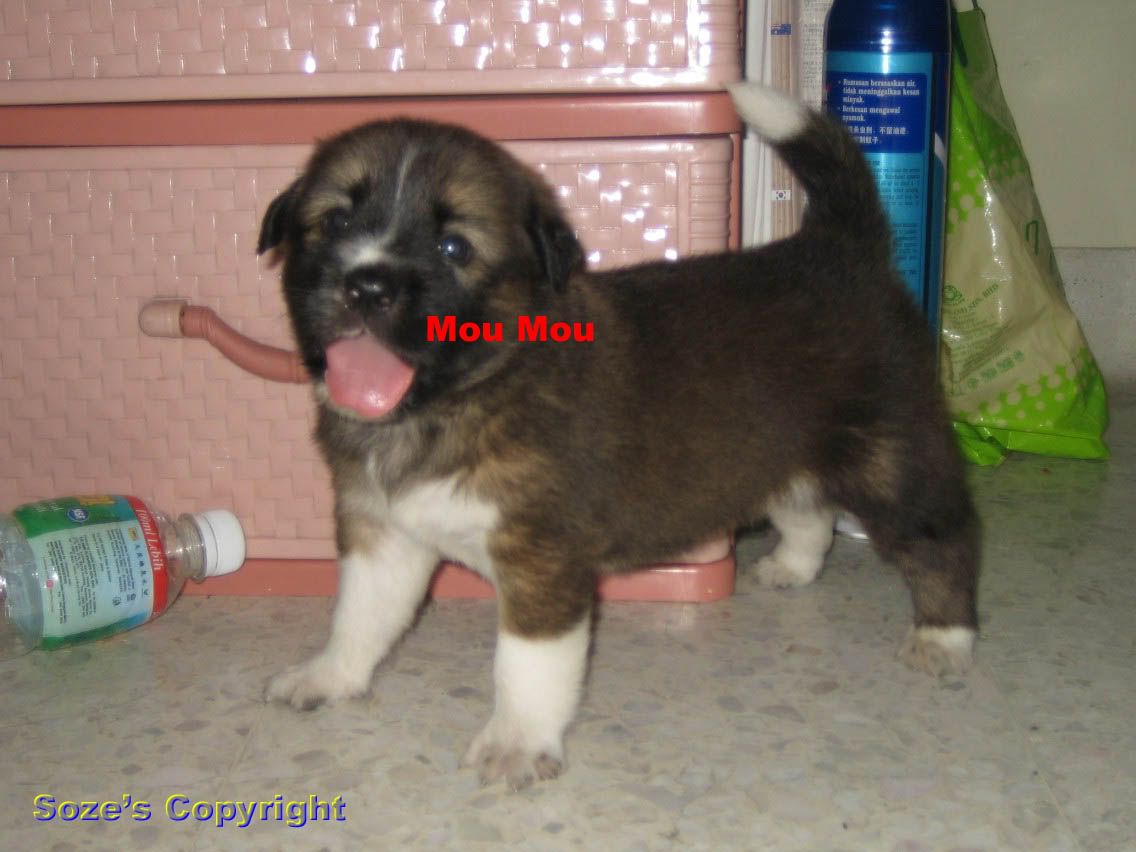 adorable 'mou mou' waiting to be adopt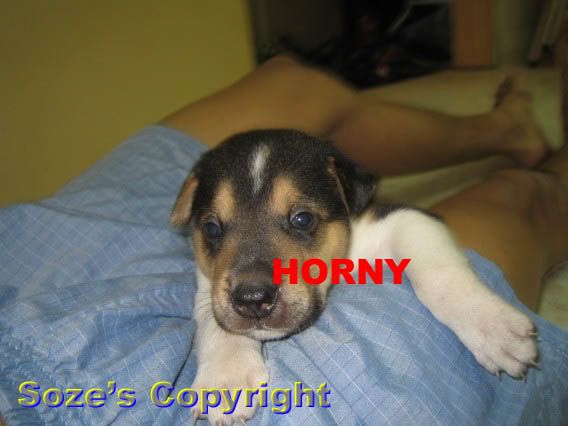 c HORNY is getting horny climbing on u know where ...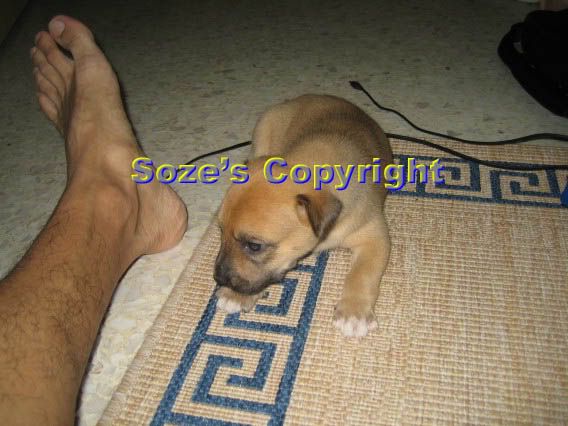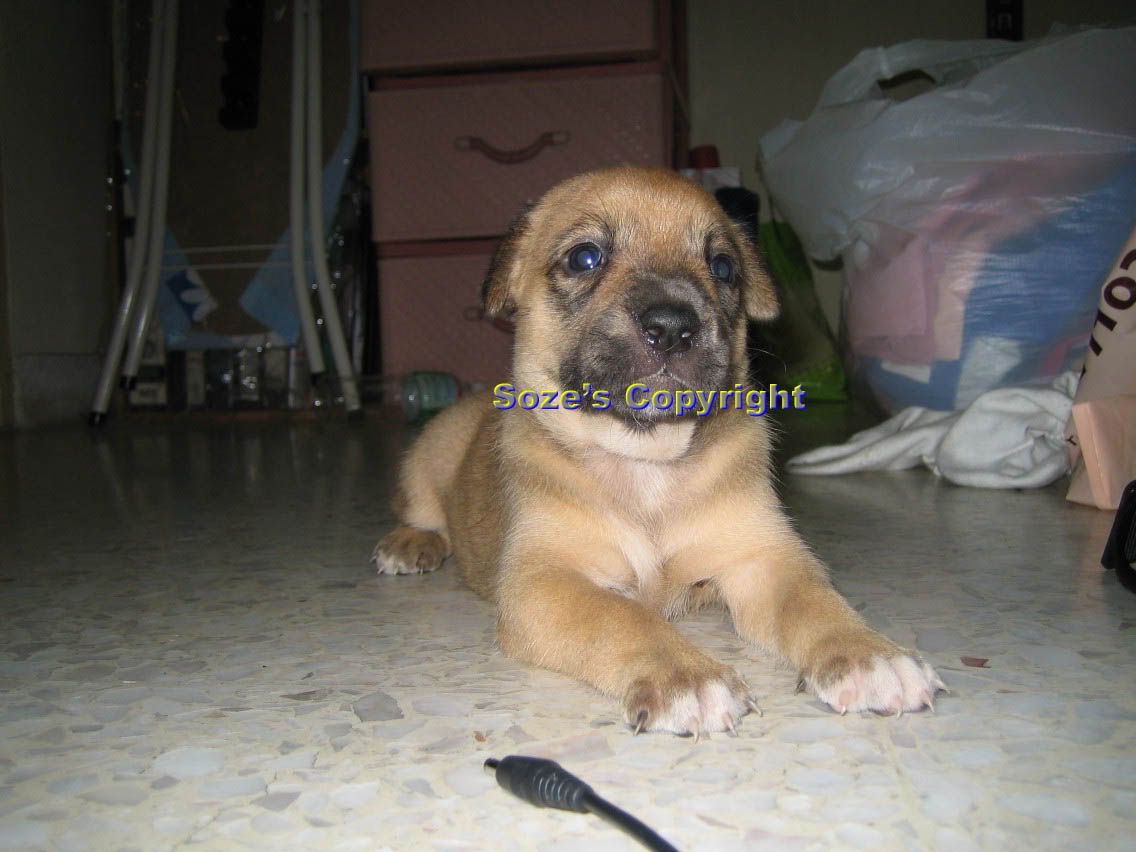 sorry to say all these picture are not really porpotionate as i need to resize to fit... if you are interested i can send you the full sized picture to see... just mail me ... anyway,... i dunno what to called this puppy yet.. this is a female... togetther with the one below...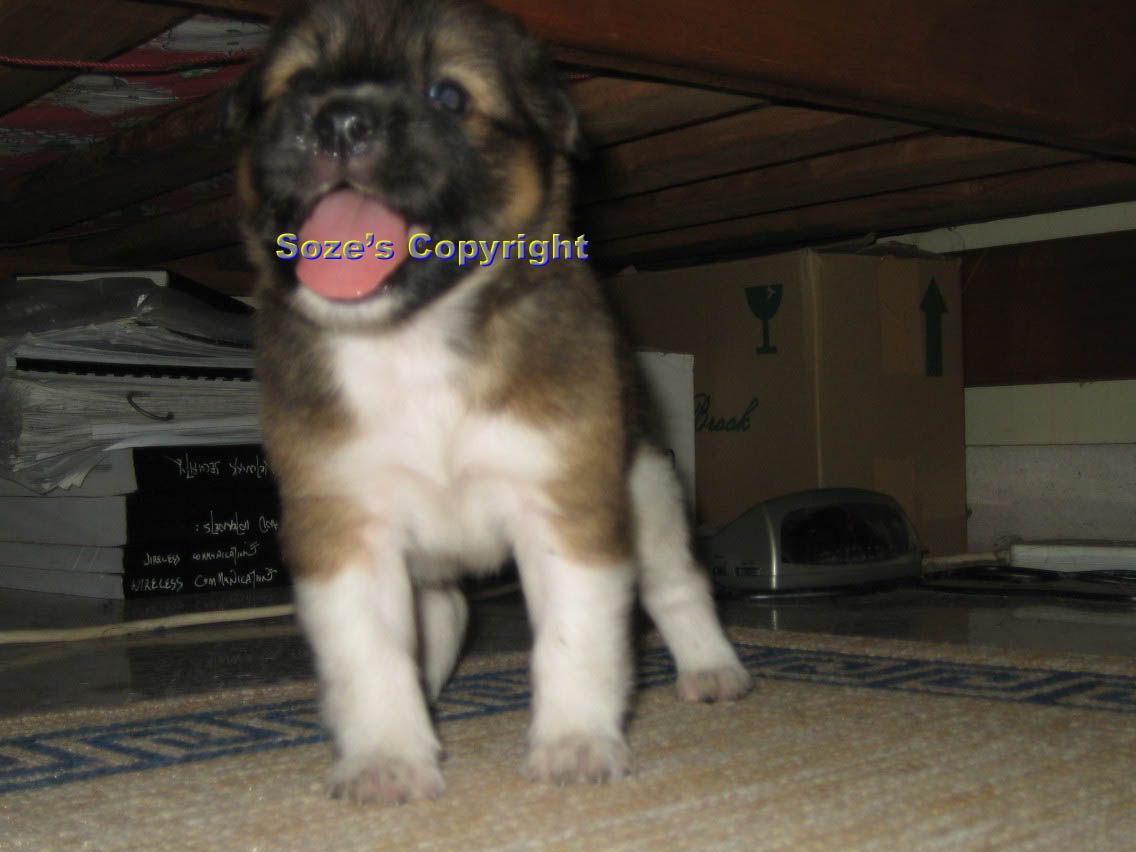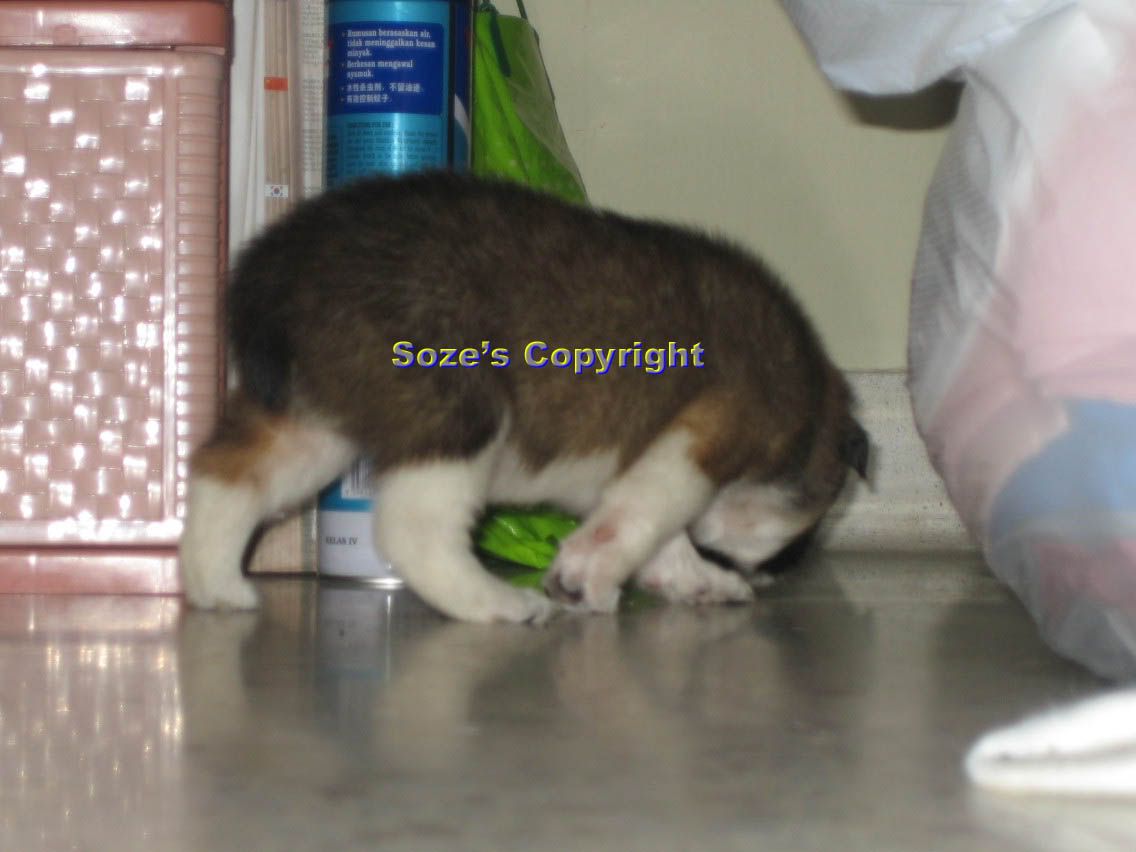 Do something while you still can during your life...
coz if you don't, you haven't lived....