phoenix
K9 Kaki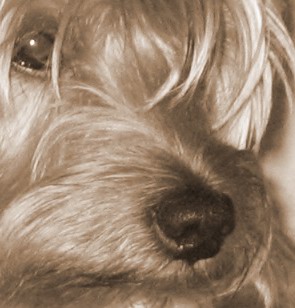 Mar 1, 2004, 5:31 PM

Post #91 of 125 (2621 views)
Shortcut

Re: [all] Jungle Trekking @ Tmn Pendidikan Bkt Gasing on Feb 28, 2004 [In reply to]
Can't Post

---
Hello people!!!

What a morning we had!! Although Ming Yang said this trek was easy than the previous one you guys trekked, it WASN'T easy! LOL


It showed how unfit I was compared to 5 years ago. Nevertheless, I had soooooo much fun, so nice to be back with mother nature for about an hour or so after the everyday hustling and bustling of city life. Can't wait for the next one!!!

Ming Yang - Nice to finally meet you in person, after chatting and talking on the phone. Thanks for the jersey too!! My sis loved it!!!

Surind - Thanks for the terrible trek, mate! You and Anjali really rule the jungle!! Any faster in front and I think the whole group would have been lost.

Jo - Nice meeting you too!!! Didn't expect you to be earlier than me waiting at the Shell. I thought I was early!!

Lois & Titan - Nice meeting the both of you and mini Sally. Sally was so cute and energetic!! Can't believe she trekked the whole jungle and didn't have to be carried!!

Mary & Tim - Nice meeting you both. Didn't know a poodle could jump so high! LOL

Audrey - Nice meeting you and Duchess!!

raistlin - Nice meeting you and your GF, hyper huge dal Egon and the other cute dog, which I forgot the name!

Egon definitely found new GF. hehehe.... Obviously didn't want to lose to Anjali and chased her by pulling your GF all the way!!

I will be posting pics soon. If any of you guys want a copy personally, just let me know and I will email them to you!

So, when's round 3!!!?





"The reason a dog has so many friends, is that he wags his tail instead of his tongue"
- Anonymous

The Poisoned One speaks

(This post was edited by phoenix on Mar 1, 2004, 5:37 PM)