Polluxx
Enthusiast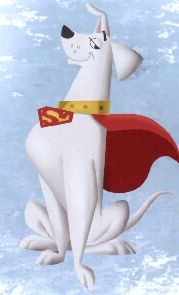 Nov 7, 2003, 6:31 AM


Views: 5521

Re: [rottzilla] Rottweiler - Cliff v.d. konigskanzel

---
Hi Rottzilla,

Aiyo, No apologies needed la....!




Quote:
"""But all these things need $$$$$$$$$$$$$
and our chapter is not affordable at this moment.
The most troublesome problem is who will take the responsibility to convince those Ah Beng breeders who spend so much money to import those mediocre Rotties !!"""
----------------------------------------------------------
Yes, but somebody has to start somewhere. I may be wrong here but from wht U have wrote, it seems that U are either in the chapt or very close to the member themselve. So I believed ur connection + with the set-up U already have, U r in a very good position to lead by example . . .PSD says it best when he says, "Ask not what others can do for us....Ask what we can do for others" .....or should I add....."What can we do for our breed".....slowly & surely ppl will come to recognise the effort U put in...! At least ppl who care abt our breeds will..! ....As for those Ah Beng....who gives a shit !...the next thing u know, 2-3 yrs down the road....they might have move on to the next "flavour of the month" alredi..!


Yes....the road will be hard & U might even be alienated.....but if U luv the breed, the effort made will defintely be worth it...!! Well at least on this board U know u r not alone...




I m sorry to hear abt Ebby's pup though....I fully agree wt U on needing to further educate most M'sia rott owner , in fact not just rott but other working breed as well. . . that is why this breed survey + working trial thing is Important . . . to prevent more indiscriminate breeding ! (the thing is even some of the chapter member themselves...who will stud their import dog out to any bitches out there...as long as the $$$ is rite..! )

.....maybe as a responsible breeder.....u just have to be a bit more selective in placing ur pups ! (BTW IF u do have problem placing ur pups.....dun hesitate to inform me...I wouldn't mind babysitting them....

....in fact I'm sure a lot of us on board wouldn't mind either .....he he he !

)
....hmmm.....p/s: PSD, Boon, Azman, , ...u guys ready for some serious babysitting job..he he he ! !


..)


Quote:
""Concerning Ebby, she has extremly strong drive which is not suitable for most of the Rottie enthusiasts in Malaysia !! ""
----------------------------------------------------------
I say dun worry abt that ! ... I m sure pups out of "her" when placed wt the rite owners who is willing to train, play & work with them will EXCEL over the rest ...!





Quote :
""How many breeders know who is Ives Eulenspiegel , Benno Vom Allegaur Tor,Aki Von Der Peeler Hutte etc........ How many of them willing to spend so much time and effort to observe the working abilitiy ,temperament of their dogs ancestors from the ADRK Korung video tapes for years !! I dare to say more than 90% of them did not know and not willing to !!""
--------------------------------------------------------
I know its a bit sad....but this should not come as a surprise . . . .most of them are no different from the average "BYB"...they are in for the $$$ only !!.... But in anycase I do hope that none of the chapt members is like what U mentioned above ! That would be "sacrilege" !

....


Quote:
""Ambassador is one of my favourites !! But I still have to observe for his progeny within 1-2 years,But I think he is one of the best Balou son in fact his owner Herr Rene Kulzer is a good friend of mine !! ""
---------------------------------------------------------
he he he...! Yup ...I thk he still has room for improvement.....once he fill up his size fully....that would be awesome..!! IMO he got his conformation from Balou but his working drv definitely from his dam , Cleo....a good looking Hammerbactal's working bitch...he he he !



BTW it is good to hear that U are on such good terms with so many good breeders, (me very envy !

)...hmmm maybe if U or others can bring in more of their stock there is Hope after all for our dear Rott in here !!

Good Luck

!






"Show me your dog and I'll tell you what manner of man you are."
(GSD Founder - Capt Max V Stephanitz)


(This post was edited by Polluxx on Nov 7, 2003, 7:03 AM)