Polluxx
Enthusiast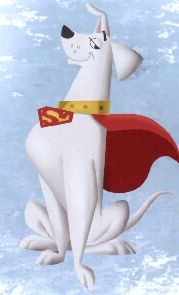 Nov 4, 2003, 4:46 AM


Views: 5581

Re: [rottzilla] Rottweiler - Cliff v.d. konigskanzel

---
Hi Rottzilla,

Well U can say it is my "sixth sense"....been pretty accurate lately, wouldn't U say ! ! ha ha ha




Anyway...I was pretty surprised to see Meixner's dog here in M'sia. Rottweiler need more ppl like him, a great breeder who is able to breed not only structurally correct dog but most importantly good working dog as well.


So what's ur take on Guy's comment abt too many Yugos around, do U think we need to have some form of breeding guideline wt working trial here in M'sia to reduce the no. of rott millers & most importantly to produce healthy rottweiller of impeccable temperament & good stable nerve which is very much lacking over this part of the world....!



as mentioned by you ;
""......strives to breed a better next generation of Rottweilers with all the top bloodline in hand not only in the show ring, but also as a WORKING dog and above all, as a loved and trusted member of the family !""

Hope U can share ur vision & opinion on this board wt other fellow rotties on board..!!








"Show me your dog and I'll tell you what manner of man you are."
(GSD Founder - Capt Max V Stephanitz)


(This post was edited by Polluxx on Nov 4, 2003, 4:55 AM)