Polluxx
Enthusiast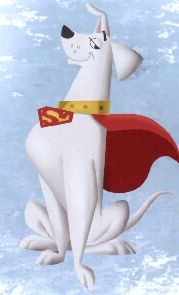 Jul 9, 2003, 5:40 AM


Views: 5419

Re: [mackmack] Rottweilers

---
Hi ,

Hey , why sound so dull abt ur weekend, maybe all u need to brighten ur day is to get a k9 companion !!



Now I know why u dun like GSD..

...well I hope I'm sorry if I'm gonna bore u with this but do u know GSD has evolved into 3 major bloodline :
1.) American Showline
2.) German/Europe Showline
3.) Working line

the American showline is the type u mentioned in ur post such skinny/silly looking face and mostly poor temperament. Well since u r in States u should be able to see the all three bloodline, wht I would like suggest is , if u have the time, do chk out some web-sites & search for working line GSD namely for DDR/Czech GSD (DDR stands for former East German) well they really have huge head & bone. I heard they also have very strong attitude/temperament (dominant) - and being from the working line....well the dog is active & do just abt anything wt u ..such swimming, retrieving, hide & seek

...& also protect u from harm.. as i read in other GSD forum the things is DDR/Czech bloodline is getting very popular in States among the GSD fanciers of working-line.

By the way, Schuzhund is not a dog show...& u know what, I agree wt u that the dog show kinda political. The only reason I go to dog show here is b'coz I like to watch dogs & that sure beats the hell than staying at home, unless of course it is showing 'Dogs wt Job' (on the National Geographic channel)...



But unlike me , u have so much things to look out for in States..such as the Schuzhund things I told u abt .....well how do I describe it...

.!. Well it is actually a dog sport/activity originally created to test the working ability of GSD...followed..by..Rottie..dobbie & other working breed in Germany to determine whether they r suitable for breeding or not. The test include a tracking test , obedience & protection (willingness to protect their owners from harm) ...u should take opportunity to take a look (how I envy u.......

)
maybe u can chk out this site



Do check their EVENTS...followed by 'Regional Events' and they have a few trials lining up in California if I m not mistaken...hopefully somewhere near ur place..!! hey maybe u can even see some DDR GSD in the trials..


Until next time.....cheers...

..!!






"Show me your dog and I'll tell you what manner of man you are."
(GSD Founder - Capt Max V Stephanitz)


(This post was edited by Polluxx on Jul 9, 2003, 6:19 AM)